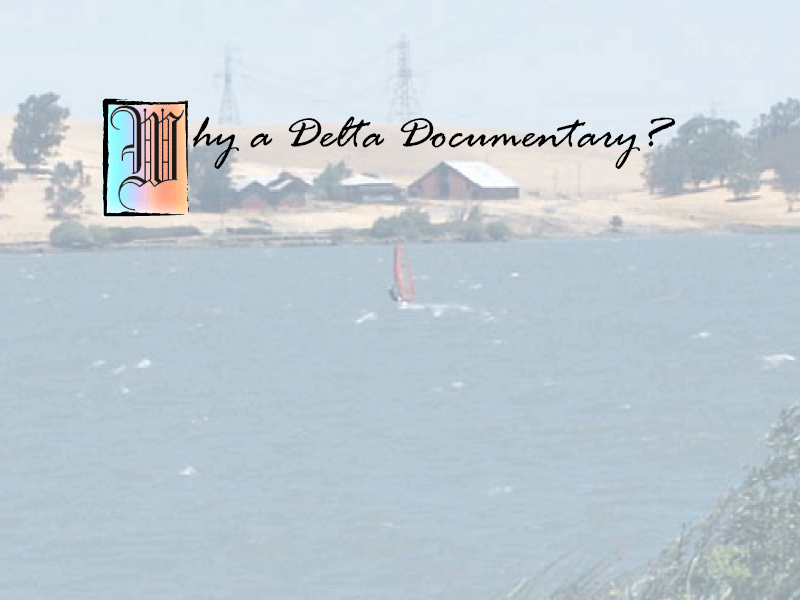 Because just about everyone who has spent time in the Calfornia Delta says the same thing about it – it has a certain "feel" to it, a kind of peaceful calm that comes over you while you're there, even when you're on the water sailing.
I agree wholeheartedly, and offer this: It's the feeling you get while you're reading Huckleberry Finn and are really into it, that feeling of being on the raft with Huck & Tom, just kinda drifting along, no schedule, no one to answer to, just you and a good friend, and the river. This is my attempt to capture that feeling.
Please allow 8 – 10 minutes (DSL) to view the entire documentary so as not to interrupt the flow. Thank you!